Portable Boring Machines
We are engaged in manufacturing and exporting of superior quality multifunctional portable line boring machines. Our range of Boring Machine caters to the requirements of various industries such as engineering, automobile, construction etc. Further, these portable boring machines are manufactured using highest quality raw material which are procured from trusted vendors and are known for their robust design, high performance and low maintenance. Our boring machines are offered in various technical specifications to meet the customer's specific requirements and demands. Our machines are exported to USA, Germany, Italy, Brazil, UK, Canada, Australia, South Africa, UAE, Saudi Arabia, Denmark, Dubai, Kuwait and many other countries across the globe.
Portable Line Boring Machines
With a significant progress of infrastructure and manufacturing industries, there has been a growing demand for accurate designed boring machines for engineering purposes. The most advanced and technically revolutionary portable line boring machines has been widely used across numerous industrial segments for accurate machining of medium and large parts.
The functions of a portable line boring machine are plenty. This boring machine is capable of measuring bores using calibrated internal and external micrometers and its size ranges from 30 mm to 2500 mm in diameter. The advantage of using portable boring machine equipment is that precision field machining bores can be done on site. This low weight machine is easily portable from one place to another.
SH Engineering is one of the renowned portable boring machine manufacturers in India. We have done a lot of research and development works to design and develop this most advanced line boring machine. This machine is unique of its kind and appreciated for its unique design, functionality and robustness.
Portable Boring Machines are used for concentric boring of holes on Backhoes, Dozers, End loaders, Scrapper Hitches, metal structures, Tractors, Excavators, machine components etc - using a standard magnetic drill press.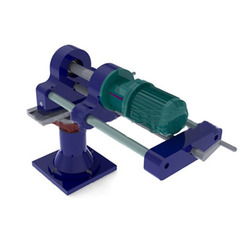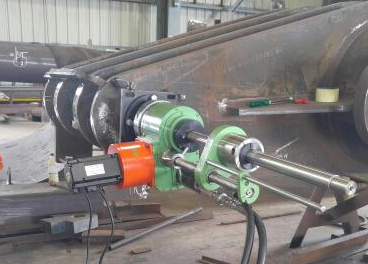 Boromatic EL 3000
Boromatic EL 3000 is a Portable boring machine, working with electrical motor. Unit is Lightweight and The machine body is constructed alloy aluminum ,easy to handling and set up while offering workshop precision on site
The feature is the variable speed system provide 50 to 300 rpm and feed varied proportionally by the speed. This feed system provides 300mm of cutting tool travel. The machine also applicable for reaming purpose
Machine Features :
Light weight construction
Handy unit
Easy mounted head
Quick set accessories
Technical Spec :
Variable speed - 50~300 rpm
Max torque 39 NM
Voltage 230V-1phase 50Hz.
1350w motor
Reversible drive
Speed Control system
Accessories List :
| | |
| --- | --- |
| Dia 15mm ,150mm long boring bar | 1 |
| Dia15,Boring tool | 10 |
| Dia 30mm , 150 mm long boring bar | 1 |
| Dia30, Boring tool | 10 |
| Large bore adapter(100-200mm) | 1 |
| Centring gauge | 1 |
| Head mounting unit | 1 |
| Tool kit | 1 |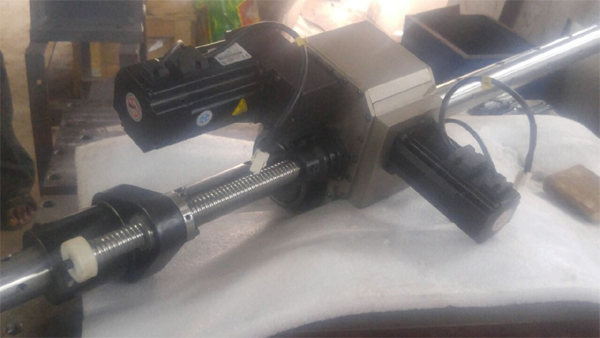 Special Accessories For Boromatic
Mounting Head ( Fixture)
Bearing for support the boring bar
The head part is easily mounted on the boromatic unit
Replaceable bolts are welded to fix on the work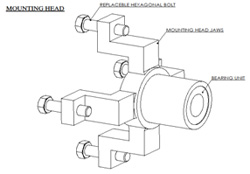 Large Bore Adapter
The large bore adapter supports the tool bit to accommodate larger bores over 100 mm to 200mm